Introduction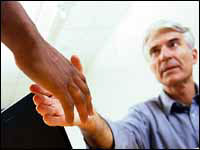 First impressions are so important!
MacKinnon Printing Company in Acton have created this site to give you a little insite on who we are and what we offer. Your first impression of us may come from this website. So naturally we hope it is a good first impression.
Whether this is your first interaction with a printer or you are a designer with years of experience, we hope our website will be a one you will continue to visit when you need a price quote or as a way to send a us a file for printing.